The PLUCKING WONDERS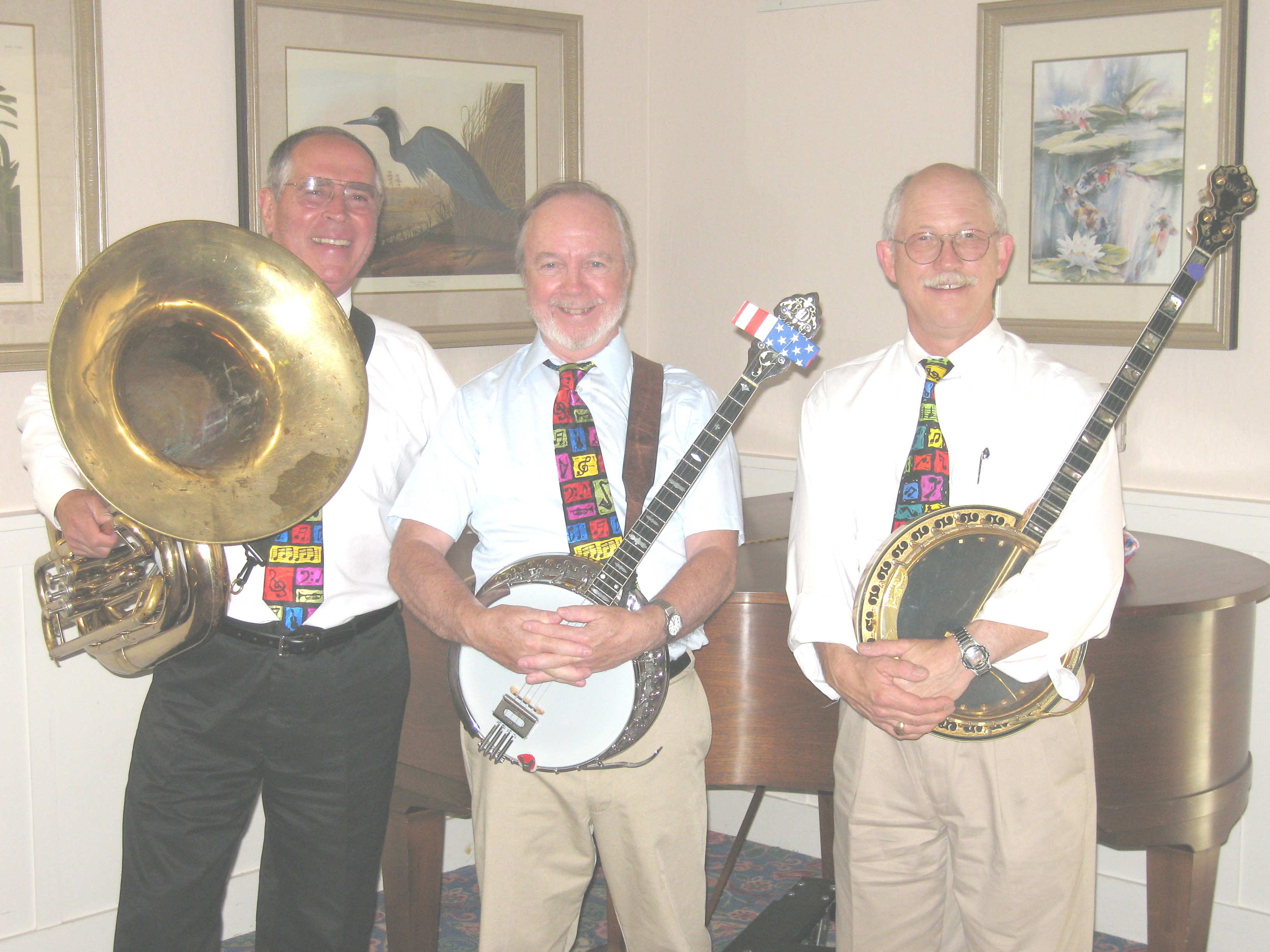 Jim Maihack: tuba, piano - Ken Keeler: tenor banjo - Scott Anthony: plectrum banjo
This trio,based in Northern California, was born aboard a cruise ship in the 1990s. A contest was held to name the group and the winner was the famous Dave Dallwitz, musician/composer from Australia. They feature a very casual, entertaining instrumental and vocal presentation of tunes from the pizza parlors, jazz standards, and a tinge of country. They have played the Banjorama and Banjo Buddies concerts at the Sacramento Jubilee for many years, as well as several cruises and wine tastings at Cline Cellars in Sonoma. They have played for many private parties where fun and sing-a-long of the old tunes are featured.
Scheduled appearances:
Plucking Wonders appear at the West Coast Ragtime Festival in Sacramento, Nov. 21 & 22, 2008.
For bookings contact Ken Keeler, 925-625-2707 or Scott Anthony, 415-260-6116