COMING EVENTS
Last updated Oct. 4, 2018
<![if !vml]>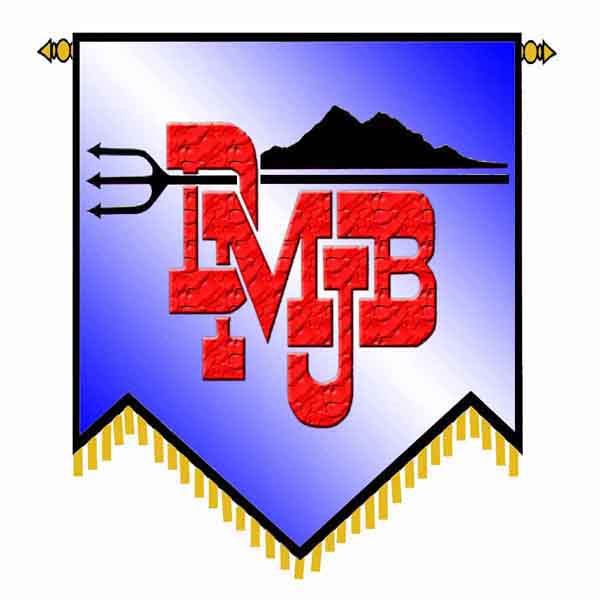 <![endif]>The Friends of Jazz monthly Dance party/Concert series continues at the Danville Grange Hall. We will continue through 2018. Check below for exact dates. The hall is at 743 Diablo Road, .7 miles east of I-680, has a large wooden dance floor, and plenty of FREE parking. Please BRING YOUR OWN REFRESHMENTS, SNACKS.
Please keep in touch with us by email or check this site often, so you'll get the latest news. Thanks for your 30+ years of support of FOJ! For more information please call 925-625-2707.
If you would like an e-mail alert when a significant schedule change is posted, or Friends of Jazz alert, please contact me at: kenkeeler[at]jazznut.com  or 925-625-2707.
DEVIL MOUNTAIN JB - Public Schedule for 2018
                                                                                             (click on the links) to event website
OCT 20  SAT 130-430 PM     Friends of Jazz Concert/Dance, Danville, CA - details below     925-625-2707
NOV 17  SAT 130-430 PM     Friends of Jazz Concert/Dance, Danville, CA - details below     925-625-2707
DEC 12  WED 7-930  PM       GUEST BAND @ Rossmoor Dixieland Jazz Club, Walnut Creek, CA
DEC 15  SAT 130-430 PM     Friends of Jazz Concert/Dance, Danville, CA - 925-625-2707
                                                                                 2019
JAN 12  SUN 1-4 PM         Guest Band at NAPA DJS, Yountville, CA
DMJB musicians perform

 

with other area bands/solo:
Ken Keeler and Pete Main play with Tom Barnebey's BEYOND SALVATION band:
A five piece group playing clever arrangements of vintage tunes on about 15 different instruments!
DEC 9 Sun 1-5 PM  Guest Band at Tradjass, Santa Rosa
Pete, Glenn, Virginia play with the ZENITH JB; Second Wednesdays, 730-930 PM at The Belrose, at 1415 5th Avenue, San Rafael
Pete Main also appears with CELL BLOCK SEVEN JB and San Francisco Feetwarmers.
Tom Belmessieri leads the FOG CITY STOMPERS  (click for their website)
Marty Eggers and Virginia Tichenor appear monthly at Pier 23 in SF, and at the Belrose Theater in San Rafael, 1415 5th Avenue;  Second Wednesdays, 5:30 - 8 PM.
For the complete schedule for Virginia Tichenor and Marty Eggers, email Marty at marty.eggers@gmail.com or call 510-655-6728
Ken Brock leads the Jambalaya Jazztet/Swingband:
July 14, 2018  Cline Wine & Jazz Festival   Big Swing Band
 The 11 pc. Ken Brock Jambalaya Swing Band plays every 1st & 3rd Tuesday nights at
The Castlerock Restaurant at 1848 Portola Ave. in Livermore.
The band plays various tempo Swing tunes, as well as a Cha-Cha, Tango, Rhumba, Beguine, Slow Ballad and a Blues. The admission is $15 each, which includes 10 raffle tickets.
Down beat is at 7:30 pm, with 2 sets until 9:30 pm.
Chris Bradley's Dixieland Band plays on the 2nd and 4th Tuesdays.
If there is a 5th Tuesday in the month, The Bay Area Big Band plays with Mary Ann Meltzer,
and Jeovani Romeo singing.
For more info, contact Ken B. at 925-672-0331 or email kbrockley[at]comcast.net
For Devil Mountain JB information: Call (925) 625-2707.
or send e-mail to: kenkeeler[at]jazznut.com  (replace [at] with @ in your mailer)